Tilly Green is a main character in Big City Greens. She is Cricket's older sister.
Appearance
Physical
She is about as taller than Cricket, she has black medium length hair, freckles on both sides of her cheek, and like the other, she also has pale yellow skin.
Attire
She mostly wears a light purple long dress with a white collar.
Personality
She's mostly the oddball, has a bit of enthusiastic of her young brother's intention for things that whatever interest Cricket, interests her also, she appears a bit fearless of the danger that she may encounter from time to time, she sometimes tried to play a role of being the older big sis to Cricket.
Relationships
Cricket
She has an close but honest relationship with Cricket, as him being her solely young brother, who has the aspects of watching over him and being in any of Cricket's misadventures, while there were times when she has a hard time of dealing with Cricket, if he intends to do things that may cause her to worry and get disappointed in him for causing of the trouble that could eventually cause her to lose Bill's trust on Tilly.
Gramma
Both don't really interact much as Alice does with Bill and Cricket.
Bill
TBA
TBA
TBA
Gallery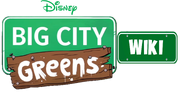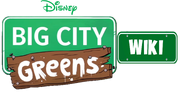 Trivia
In Blue Tater, she doesn't believe much of a bad luck or curse as she explains that everyone has their own luck.

She also added that the reason that she beat Cricket in head-and-tails, it's because she glued two pennies with only the heads on both sides.

In Cricketsitter, she tends to quietly pass out when she gets overwhelmed by the situation.

She also carries a sack bag that she named it Sackson.